Looking For a Mechanic?
At Northwest Auto & Tire you will find more than just a "mechanic" to service your vehicle.  We employ A.S.E. certified technicians, that have years of experience servicing vehicles.  But today's vehicles require more than just a good technician.  It also requires a lot of very sophisticated equipment.  It doesn't matter how good your technician is, he is helpless without the proper tools to diagnose and repair your vehicle.  
That's why at Northwest Auto & Tire we make sure our technicians attend the appropriate classes every year.  We also use the same tools that you will find at your dealer, and we keep them current and up to date.
We are one of the few auto repair shops that still offer's "Full Service".  Our services range from lube, oil and filter work, to diagnosing today's complex computer-controlled fuel injection systems.
Winter Tires
Don't wait too long to put your winter tires on.  They say we may have record amounts of snow this year.  A good set of winter tires will cost much less that an expensive tow and a trip to the body shop.
Drive safe!
CLICK HERE and check out our coupon page, where we always have money saving coupons for regular maintenance items.
CLICK HERE and you can conveniently schedule your next appointment.
It's all about the Service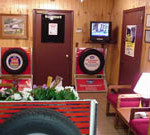 We know that you can take your car just about anywhere for repair, but we believe that
Northwest Auto & Tire
is better equipped to service your car than anywhere else. Our staff participates in the most current training, and we have the latest equipment available. But more than anything else, what has made
Northwest Auto & Tire
so successful and kept our customers coming back year after year is the level of service that we offer. I invite you to try it for yourself. I think you will find that when we say "
Our Service Will Amaze You
", we really mean it! –
Read more…
Northwest Auto & Tire Blog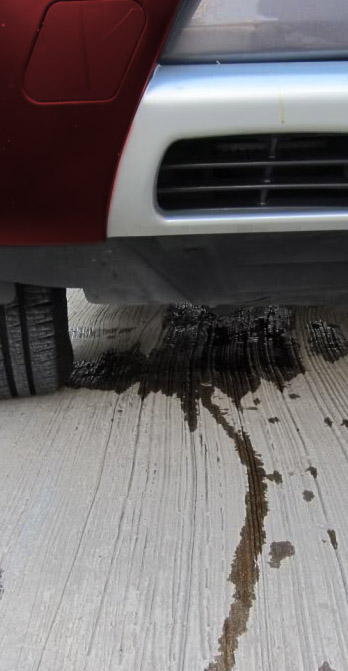 Oil leaks, or anything else leaking out of your car is not just messy, it could be dangerous. Stepping on your brake pedal and having nothing happen, is not the time to realize that all that fluid leaking out of your car must have been the brake fluid.  Yep, no brake fluid, no stopping the […]