Northwest Auto & Tire is located in Zion, IL, we provide auto repair service for vehicles from the surrounding areas including the following Illinois cities: Zion, Beach Park, Winthrop Harbor, Wadsworth, Waukegan & in Wisconsin, Kenosha, and Pleasant Prairie.
We are one of the few auto repair shops that still offers "Full Service".  Our services range from lube, oil and filter work, to diagnosing today's complex computer-controlled fuel injection systems. We also specialize in emission control systems.
How Often Should My Brakes Be Checked?
Depending on your vehicle, and what kind of driving you do, your brakes should last  at least 35-50,000 miles, or maybe even longer.
Brakes and steering are probably the two most important safety items in your car. Fortunately they are very reliable.  But imagine how you would feel if you stepped on your brake pedal, and nothing happened!  So safety should always be an element of your vehicle care. Even if you don't care about how your vehicle looks, you should practice preventive maintenance to protect yourself, and other drivers.
And good safety starts with good brakes.

Brakes need to be inspected on a regular basis. There are parts that wear out or wear down with normal use, and it's best to replace them before you have serious problems.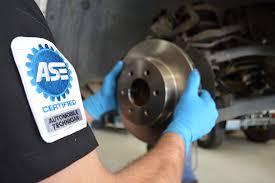 Of course, if you are already having trouble with your brakes, NOW is the time to fix them. If your brake warning light is on, that's a good sign that you need your brakes checked. You can also tell something is wrong with your brakes by the feel of the pedal. If you hear unusual sounds, like squealing, or grinding, or if feel vibrations  while braking, it's time to have them checked out.
When Northwest Auto & Tire services your brake system, our technician will check all of the brake pads for wear. If they are too thin, they will need to be replaced. If pads wear away completely, then the rotors and drums can be damaged. They will have to be either resurfaced or replaced, and that can be expensive.
Brake Fluid
And don't forget to have your brake fluid checked.  Anti-Lock brake systems do a great job of stopping your car in a panic stop, while letting you also steer around an object in your path.  But Anti-Lock brake controllers are very expensive, and there biggest failure is from dirty brake fluid.  So be sure to have your brake fluid flushed periodically. Your vehicle owner's manual will have guidelines on how often it should be replaced, or you can ask a service advisor at Northwest Auto & Tire. 
CLICK HERE and check out our coupon page, where we always have money saving coupons for regular maintenance items.
CLICK HERE and you can conveniently schedule your next appointment.
It's all about the Service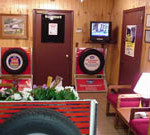 We know that you can take your car just about anywhere for repair, but we believe that
Northwest Auto & Tire
is better equipped to service your car than anywhere else. Our staff participates in the most current training, and we have the latest equipment available. But more than anything else, what has made
Northwest Auto & Tire
so successful and kept our customers coming back year after year is the level of service that we offer. I invite you to try it for yourself. I think you will find that when we say "
Our Service Will Amaze You
", we really mean it! –
Read more…
Northwest Auto & Tire Blog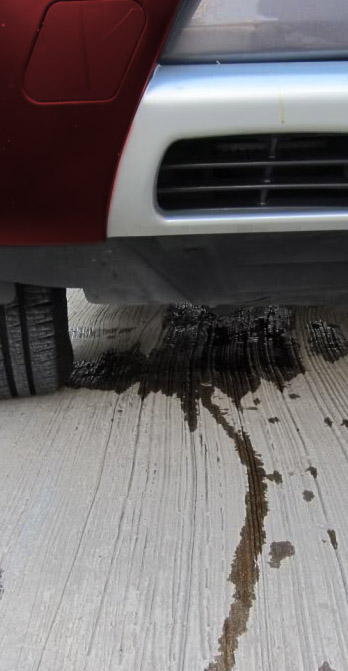 Oil leaks, or anything else leaking out of your car is not just messy, it could be dangerous. Stepping on your brake pedal and having nothing happen, is not the time to realize that all that fluid leaking out of your car must have been the brake fluid.  Yep, no brake fluid, no stopping the […]