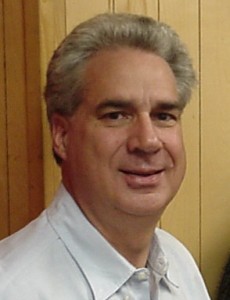 Skip Deedon.
I have spent my entire working life in the automotive repair business. I started my career an apprentice mechanic in Flagstaff, AZ working for Kenneth Thorpe at a small two bay Shamrock service station. The year was 1965, and the station was located on the now infamous "Route 66." Ken was a good teacher, and I was an eager student.
From Flagstaff it was back to Illinois where I continued my apprenticeship at Brainard Auto Repair in Lake Forest, IL. Roy Brainard was my teacher and continued my education in the intricacies of automotive repair.
After Brainard Auto Repair I worked a short time in the then brand new Belvedere Mall in Waukegan for Montgomery Ward. Most of the work there was simple tune up and maintenance work, as well as installation of add-on accessories like air conditioners and stereos.
In 1968 I started as a used car mechanic at Sorenson Chevrolet. I worked under Cy Wensle who continued my education and kept me out of trouble.
In 1969 I decided to try my hand at my own repair business. With $500.00 down for deposits, I opened Skip's Sinclair at the corner of Lewis and Wadsworth Avenue. Just over a year later, I closed the Sinclair station where I had owned 100 percent of the business. I learned at Sinclair that 100 percent of nothing … is nothing. After closing the Sinclair station, I joined Jim Caulfield at the Standard Oil station in Zion. This was my first business partnership. This is also when I learned that 50 percent of nothing … is still nothing.
In the latter part of 1970 I went to work at Larson's Freeway for Roger and Don Larson. I continued to polish my skills and further my education. Emission systems were a new thing then, and I spent many hours studying these new controls. In 1973 I took and passed my ASE Master Mechanic Certification test. Since then I have maintained all my certifications as an ASE Master Mechanic, as well as getting my ASE L1 certification for Advance Engine Performance Specialist.
I also went back to Sorenson Chevrolet in 1973 as a line mechanic in their new facility on Greenbay Road in Waukegan. I was working for my old boss again, Cy Wensle. Cy and I became lifelong friends during the next few years. Although now retired, Cy still comes by from time to time to see how we are doing.
In 1975 I purchased Northwest Automotive from Don Fiala. The business has changed much over the past 35 years but continues to thrive as a full service automotive repair facility.
In February of 2004 I was in an automobile accident while visiting in Arkansas. Since then I spend more and more of my time in Conway, AR. My wife and I own a home there, and my two children and five grandchildren live in Arkansas, as well.
Since my accident, I have turned the day-to-day running of the business over to Mariska, our general manager. I am very fortunate to have Mariska and such a capable crew to continue running Northwest Auto & Tire.