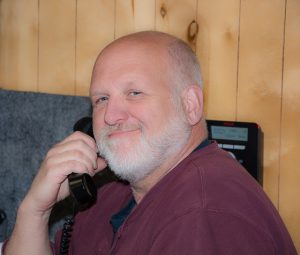 Pete Stemen
Meet Pete Stemen, Our Service Consultant.
Pete Stemen comes to us with over 35 years of experience in the automotive repair field.  He spent his early years as an ASE certified automotive technician, earning his ASE certification in 1985.
Pete also owned and operated his own auto repair shop for 10 years.  For some years after that Pete helped out other repair shop owners working as a general manager.
Many people don't realize what all is involved in a service writers job.  There is a lot more to it than taking down the customers name and address, phone number etc.  Based on what a customer is telling you, you need to be able to ask the right questions.  It's not good enough to give a technician a job and just say, it's not running good.  The technician is going to want to know when is not running good?  Going fast?  Going slow?  When it is hot?  Or when it is cold?  Not asking the right question will only make the technicians job more difficult.  The less information he has, the longer it will take to find the problem.  This wastes time and costs money.
So I am very proud to have Pete join our team here at Northwest Auto & Tire. He brings a great amount of experience, having worked on "both sides of the counter", we can count on Pete to ask the right questions!
When Pete is not working he enjoys fishing, camping, and spending time at the race track with his 1964 Pontiac Tempest and 1967 GTO. But most of all, he enjoys spending his free time spoiling his grandchildren.
Be sure to check out our Facebook page here. https://www.facebook.com/NWAutoTire